I just scored one of the best items for my Hello Kitty collection. This is a Hello Kitty Heatherette Plush from the famous glam fashion line Heatherette by Richie Rich and Traver Rains. Now I don't think this was actually for sale because there was only 30 of them and I have #13. I thought the number 13 was a unlucky number but obviously not in this case. The card it came with even says Best Of Luck in 2003. It's not 2003 but I'll take the luck how I can get it. The person who put this up on Ebay apparently didn't know this could be a real gem for the collector. But their loss my gain. I only paid $10 for this.
This plush may have even come off of this dress.
She was even at Three Apples in LA October of 2009.
I'm not into fashion that much but it's kind of depressing that I just found out Heatherette is no longer made.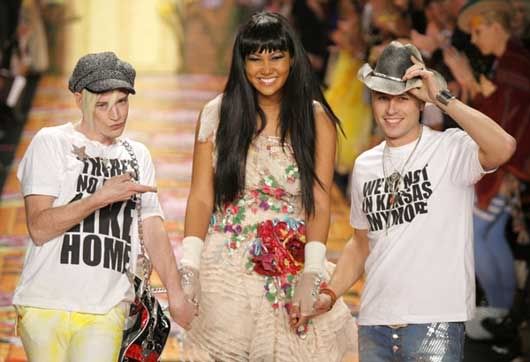 Ok so I was wrong about the Ebay seller not knowing this was a gem. This plush came from the Sanrio Inc address. I'm keeping the packaging. This is way too cool.